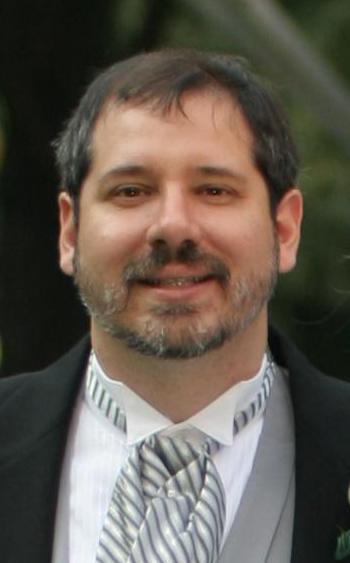 What inspired you to found the MetroWest Choral Artists?
I moved to Natick in 2011 from the Boston area, where there are numerous choruses and choirs that sing predominantly classical music. I was disappointed that Natick didn't have such a group. So my original intention was to form a Natick-based choir. However, our very first concert in 2012 was at St. Andrew's in Wellesley. We all immediately fell in love with that space, with its fantastic acoustics and wonderful Steinway. That is how our group shifted to Wellesley.
My other reason for starting the group was because I had been working as music director in various churches for decades. While most of those churches valued music, music was still not the main mission of the church. Nor should it be. I wanted to start a group where our mission was music, end of story. I just wanted to assemble great musicians and do great music. And we have!
What differentiates the MWCA from other choral groups in the Boston area?
The main difference is sound. Don't forget the strong Puritan influence in the history of Boston. I remember as a kid, as late as 1980, virtually every store in Massachusetts was closed on Sundays. The British influence was strong in the culture of Boston, and this is especially so in the choral singing. The Anglican sound, where the sopranos are required to sound like boys, still is the norm in most choirs. The thought was that sopranos who sing with too much vibrato don't blend. My experience was the opposite: the singers who manipulate their voice blend less well than the singers who use their own voice. No one would imagine making a boy sing like an adult soprano. Why, then, would you make an adult soprano sing like a boy? My ideas about sound are more Italian, based on vowels and legato. No one thought my ideas would work. They thought I would end up with an Italian opera chorus where there's so much vibrato that you can't hear any pitches. The opposite is true. Everyone has remarked about our warm sound and top-notch intonation.
Do you subscribe, then, to the "Italian technique"?
There is no "Italian technique" or "German technique" or "American technique." There is only good technique and bad technique. Even in Italy nowadays, many teachers lose sight of the two most important things, vowels and breathing. Every great singer of the past, of every nationality, had good vowels and good breathing and coordinated the two.
What about the "masque"?
I never heard the "masque" mentioned in Italy, not even once. Every time I hear it mentioned, it's an American talking about what he or she thinks the Italian technique is! Again, it's not about nationality. I also don't like labels when it comes to music. I don't believe in "classical music" and "popular music." There is only good music and bad music. With MetroWest, we do only good music, regardless of any "label."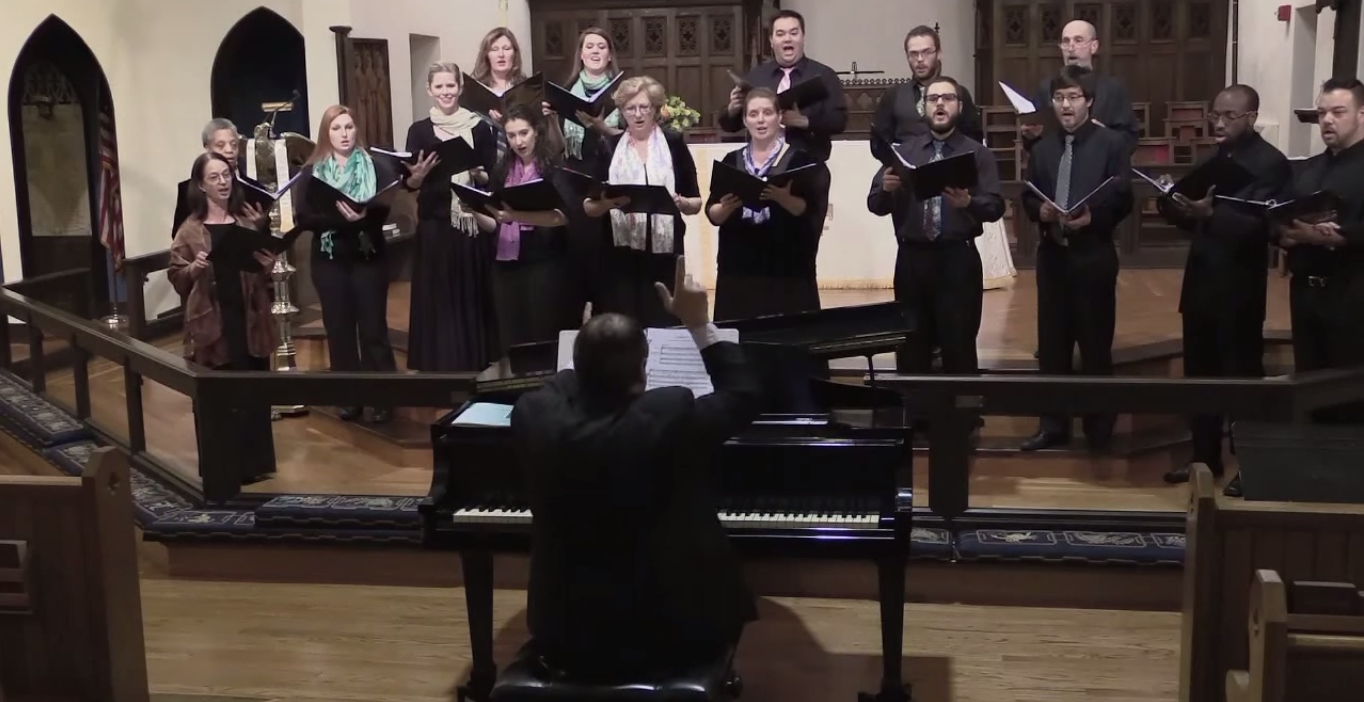 What sort of repertoire has the group performed over the past few years?
Everything from Palestrina to Gershwin to music of the present, such as we're going to perform on October 3.
Can you tell me a little bit about your background as a musician? I know that you wear many hats in the organization beyond founding director - conductor, organist, composer, vocal coach, etc.
There was no music in my immediate family. And unfortunately I grew up with very little sense of being Italian. Only years later, after learning the language, after talking to older relatives, did I learn about my culture. I feel melancholy about the fact that many of the kids I went to school with actually spoke Italian at home. Yet I didn't know it at the time. Only decades later did I realize it. The old-time Italian peasants were amazing! They didn't read or write, yet what they knew about the arts and sciences was staggering. Besides all of their agricultural knowledge – all of my ancestors going back centuries were farmers – just think of their biological knowledge. Once a year they would kill a pig, and they would feed their family with that pig for one year, without refrigeration, and without anyone getting sick. They dissected everything and made the prosciutto, the guanciale, etc. etc. You could go to Harvard Medical School for 25 years and still not be able to perform a tenth of what they did!
Were your ancestors also musical?
Yes, they did all the things that today we call "culture." They played instruments and sang and carved reliefs and built things. I have an uncle who built a little chapel. It's still there in Montefalcione. Amazing the things people did before TV! But the point is, these are things that people did when they had time. They didn't spend their time going to school, so they actually had time to do things. They didn't go to school to learn about other people who did things – they did things themselves. They cooked with cast-iron pans because that's what peasants did. Today, snobby people take snobby cooking classes and go to the mall to buy cast-iron pans. Even quote-unquote "voice technique" was something everyday people discovered. The Italian language is already well-placed. And before microphones, there was only one way to be heard in a theatre or church: technique. So people figured it out. Now people go to music school, and they need microphones to be heard.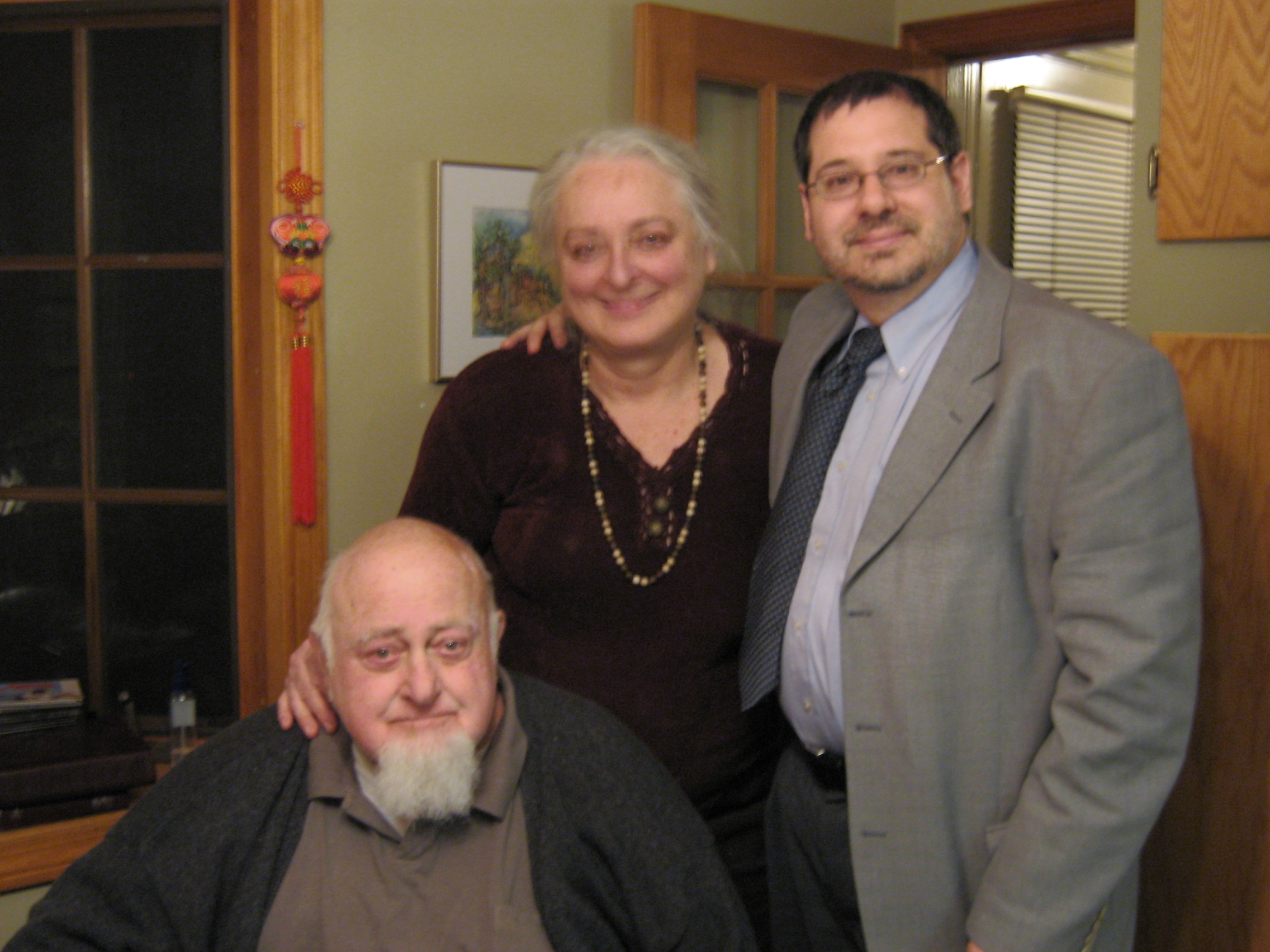 You did, however, go to school.
Yes, I did attend the Conservatory. I started piano lessons at a young age. By age 13 I had finished theory, harmony, and counterpoint. I was studying with Wha Kyung Byun, who was the most famous teacher of younger pianists in the country. At 15 I started organ lessons with Yuko Hayashi, who was also one of the great teachers in America. At 18 I took several classes of Joe Maneri, who was perhaps the greatest all-around musician I ever knew. He was my great musical guru; he was to me what Schumann was to Brahms. And so forth. So I was fortunate to work with very great teachers along the way. But to quote Mark Twain, I was always careful not to let school interfere with my education.
What is your vision for the development of the MetroWest Choral Artists over the next few years?
Musically and vocally, we're already meeting my objectives. I've assembled top-notch professionals, performing the greatest music in a variety of genres. Those objectives are met. All that remains is the publicity aspect. We have to get more people to show up to the concerts! There's no other way to say it.
Can you tell me about the repertoire and format for the upcoming concert on October 3rd? What should audiences expect to see and hear?
There will be no choral numbers at this particular concert, only solos and duets, sung by the very gifted members of the group. The concert is all music by living composers (tonal, of course).
Including your own compositions?
Of course.
Many organizations, when planning their first event, have to make a big stretch financially. The ball isn't rolling yet. Was that the case with MWCA, back in 2012?
Very much so. How do you get advertisers and donors when you haven't done anything yet? I remember how embarrassed I felt walking down Washington St., walking into businesses trying to solicit ads. All I could think is: if I were them I WOULDN'T give. They get asked for money every day. Why should they give to me, when I had not a trace of a track record, nothing to offer them whatsoever? But I still remember that day in April, 2012, when I walked into Edward Jones in Wellesley Hills. I met Paul Lam, one of their financial advisors. I could immediately sense a kindness and generosity emanating from him. He took the time to chat with me, even though I'm sure he was very busy. I said to him, "Look, I have nothing to offer you whatever. This would clearly be charity – you would be helping us much more than we'd be helping you." He agreed to place an ad. And that little bit of money, for us, was a huge amount. It gave us the boost that we needed to go forward.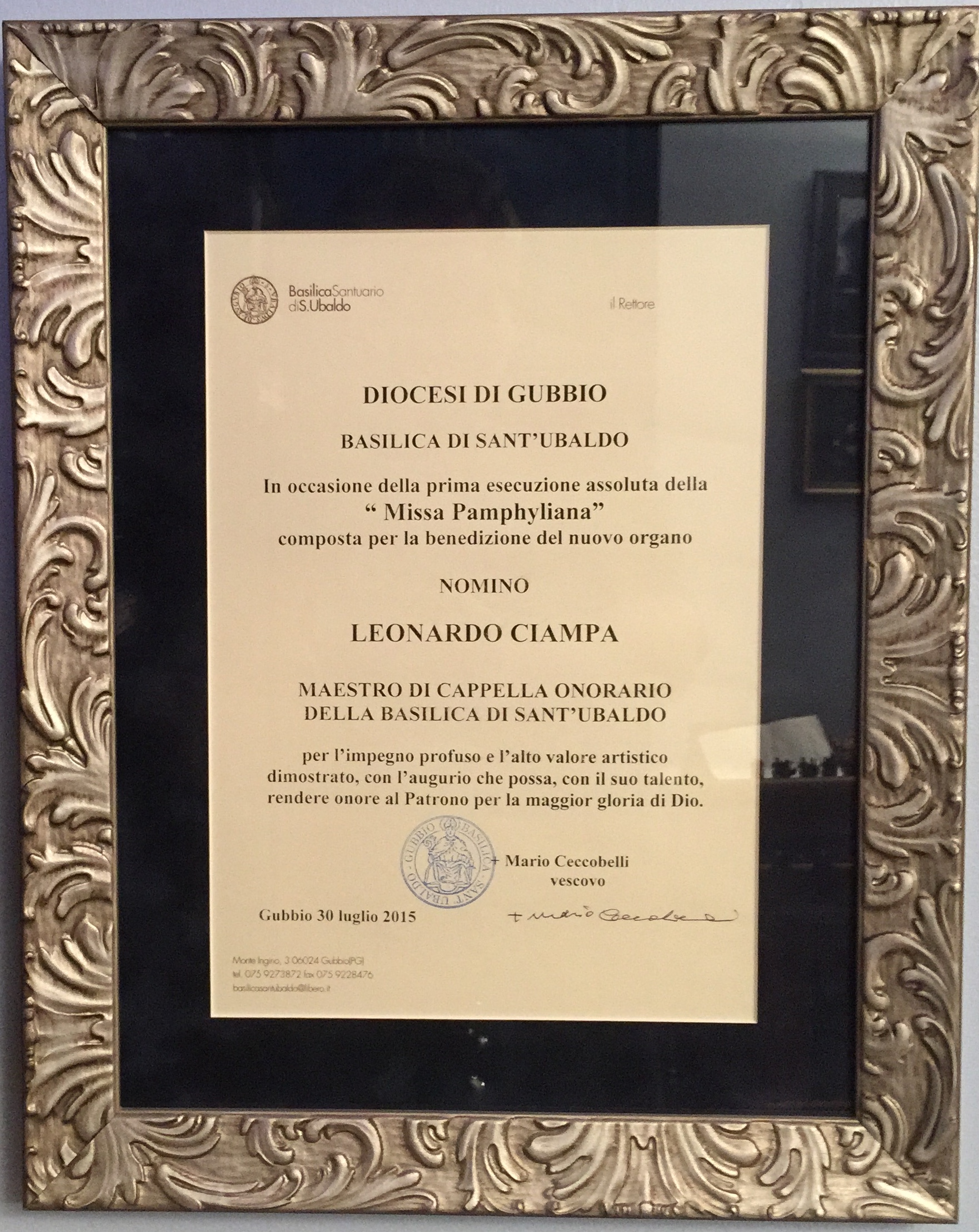 Recently, the Bishop of Gubbio named you "Maestro di Cappella Onorario", or "Honorary Music Director," of the Basilica in Gubbio.
Yes, that was a great honor. The Basilica is the cultural center of the town.
Where is Gubbio?
Gubbio is in Umbria, near Perugia. It is the biggest medieval city in Italy – which is to say that the majority of Gubbio is exactly as it was in Medieval times. For instance, Assisi was 90% destroyed by World War II, and damaged yet again in the 1997 earthquake. Thus, while Assisi is a beautiful city, it was rebuilt in the old style. Gubbio, however, is authentic. St. Francis lived in Gubbio. In fact, it was in Gubbio that the legend of the taming of the wolf took place.
What is the best thing about your position at the Basilica?
Well, the
worst
thing is the commute! (
Laughter)
Of course the beauty of the town is a great thing – one could just take photos all day long and never run out of beautiful photographic possibilities. It's like being part of a fable. But the best thing about all this is the choir that is affiliated with the Basilica, the Cantores Beati Ubaldi, directed by Renzo Menichetti. It is one of the best choirs in all of Umbria. To hear them sing my music is a great honor and thrill.
Do you have any parting words for those considering attending your October 3 concert?
We have always promised great music performed by great musicians. We have consistently kept that promise at each and every concert.